After my residency in Upernavik I continued my travels to Sweden to stay at Ricklundgården in Saxnäs. Ricklundgården is an artist residency in Southern Lapland, located on the 65° latitude and about 112 kilometers (or 70 miles) south of the Arctic Circle in very close proximity to Norway. Saxnäs is almost exactly on the same latitude as Skagastönd in Iceland, where I resided during the winter of 2013/2014 at NES for the "Weight of Mountains".


Ricklundgården offers two studios for artists to work. The large Folkeatején which is integrated into the main house and the smaller Annexstudio which I called my home for three weeks. This studio is a little bit to the side and was the old summer house of the Ricklunds. The whole complex is slightly elevated and has a stunning view overlooking the frozen Kultsjön with the majestic, snow cov
ered Marsfjället in the back. Days are short so close to the winter solstice but for a few hours every day the sun was peaking over the hills coloring the landscape in dramatic light. The perfect setting to watch my beloved Aurora Borealis at night. Also, at this time of the year most houses are decorated for Christmas and many fir trees in the yards were dressed with fairy lights. All in all, very atmospheric.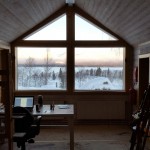 The Annexstudio has more than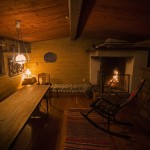 enough space to work on a variety of projects. The large studio space has a gigantic panorama window with a view hard to turn away from to focus on other things. There are two comfortable beds installed as bunk beds, a small kitchenette with a microwave and a small oven and a truly cozy living room which was my favorite hangout if I was able to let go of that gorgeous view.
The artist residency was the former home of Emma
and Folke Ricklund. In the early 1900s Emma ran a small Inn in Saxnäs which became very popular among artists who wanted to work in the mountains and experience the native Sami culture. That's how she met Folke who came here to work and eventually became one of the great painters in the region. After the couple divorced Folke
moved away but it became Emma's mission to support artists and let them continue to work in the studio. A tradition she wanted to make sure would last after her passing. After her death a foundation was founded and since 1972 the artist residency allows artists to work in Ricklundgården as they did over fifty years ago.
Besides the studios there is also the main house which is also a museum exhibiting objects from Folke and Emma's collection including many paintings, sculptures as well as items from the Sami culture. The director Gerd Ulander was so kind to give me a tour and share her insights and knowledge about this place and the surrounding region.
Right in front of the Annexstudio is a Kåta, a Sami dwelling constructed of wood, where artists can stay and experience a more native way of living. For the more adventurous there is also a small cottage on mount Satsfjället, about a one-hour
hike away, starting from the foot of the mountain. During this time of the year you need ski to reach the hut while in summer you can simply hike there. Just recently the residency built a boat house down by the lake where visitors can take a rowing boat to go fishing or simply enjoy the scenery.
Right below the residency is hotel Saxnäsgården  offering lunch and sometimes dinner, depending on occupancy if you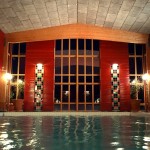 travel during the low season. They also have a gym, a sauna and a large pool which outside visitors can use for a reasonable fee.  The closest airport is Vilhelmina, about one hour away from Saxnäs either by bus or by car. I arrived in Umeå which is roughly a four-hour drive. Since I wanted to rent a car anyways I was rather looking forward to the drive across Southern Lapland. If you like endless roads like I do this is the perfect trip.
I rented a Skoda Jedi – sorry I meant Yeti – which turned out to be the ideal vehicle for my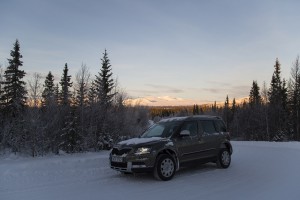 stay. My only complaint was that you are unable to turn off the side lights while the engine is running. This is a problem if you set up a time-lapse at night somewhere on a quiet road in the middle of nowhere and want to warm up inside the car. You either have to park further away from the camera or keep the engine off, otherwise the lights will ruin the shot. Luckily the Yeti is equipped with park heating which compensated for that problem. Just the seat heating would not work. -First world problems ;-).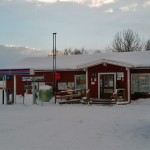 Saxnäs is a small town with roughly 120 inhabitants located in the county of Västerbotten. There is a small shop that offers all necessities including gasoline and alcohol up to 3.5%. Alcohol above 3.5% can be ordered and gets delivered twice a week or so. Otherwise you have to go to one of the state owned liquor stores called System Bolaget. The closest one is in Vilhelmina which is also combined with a Coop supermarket that has a great selection, especially fresh meat products which you can't find in Saxnäs.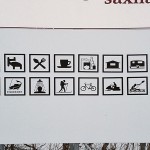 Västerbotten is an El Dorado for outdoor activities regardless of the time of the year. Cross country skiing, fishing, hiking, mountain biking, snorkeling, snowmobiling, climbing and much more is possible in the region. All connected by an amazing network of never-ending roads leading through a vast remote landscape, surrounded by the wilderness of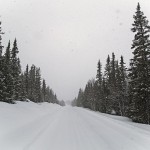 Southern Lapland. Sometimes I was just cruising around wondering where this road will lead me ending up after a 20-minute drive through forest at cul-de-sac by a frozen lake with just a few summer vacation cabins.  In one of the very few hotels I picked up brochure called "The Wilderness Road – Mountain Hiking on Wheels" and it truly is like the title says.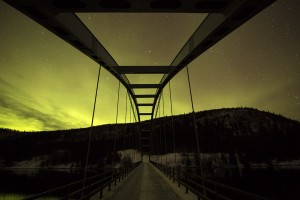 I was amazed how little traffic there was especially at night during my Aurora hunts. Sometimes I set up my camera in the middle of the road and still saw no car after an hour. If you drive off the beaten paths you hardly encounter any other cars besides yourself. It is pitch black at night. Most villages have a few street lights but once you are passed them it quickly gets very dark. Therefore, most Swedish cars have an extra battery of flood lights mounted to the front of the car. You can see them from far away blasting through the trees reminding me of "Close Encounters of the Third Kind". Most of the time I had to park right off the side of the street and walk somewhere to take my pictures. Although there is very little traffic I did have to
make sure if there is a car approaching that they will see me. They drive relatively quickly on the snow and ice covered roads and drivers usually do not expect a photographer with a tripod walking around at night. I usually wear a reflective vest and carry three flashlights to make myself visible way in advance. People always slow down and sometimes even greet me. In one particular case I set up on a bridge overlooking some rapids hoping for some Aurora activity in the back. It must have been 2am and I had not seen a car for about 40 minutes or so but now a car approached. As usual I signaled with my flashlight on the ground indicating that I was
standing there. As the car came closer, it slowed down and finally stopped right next to me. A young lady, alone in the car, opened the door and asked if I needed any assistance. We had a brief chat about me taking pictures of the Northern Lights and she took off. This was just amazing and shows the level of trust and care for each other people have in this remote area.
A nice half-day trip I recommend is the old church village Fatmomakke, about 30 minutes away from Saxnäs. From the parking lot it is a short hike across a narrow bridge to this picturesque settlement with about twenty small wood houses and eighty Sami huts centered around the old church dating back to the late 18th century. Fatmomakke is one of sixteen preserved church villages in Sweden and a great example of the importance as a gathering place and a hub for the community over the centuries. The town is still used today to celebrate midsummer and other occasions.
At the end, on my way back to Umeå, I took a long, two-day detour across Lapland. I basically drove a circle up to Jokkmokk in Northern Lapland to visit the Ájtte Museum and back to Umeå along the Gulf of Bothnia. A journey definitely worth it. Hiking on wheels in its purest form although I wished I had more time to get out of the car and hike through one of the many national parks Lapland has to offer.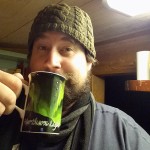 Ricklundgården and the county of Västerbotten is simply medicine for the soul. The perfect place to finish this year's travels. The peacefulness and comfort of this place is unequaled and it was pure luxury to have the chance to work, create, and gather my thoughts in this environment.
Truly yours,
Boris Schaarschmidt